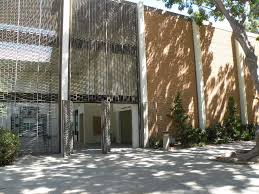 Cast
Count Almaviva: Arnold Geis
Countess Almaviva: Joanna Lynn-Jacobs
Inés: Annie Sherman
Cherubino: Meagan Martin
Figaro: Gregorio Gonzalez
Susanna: Terri Richter
Torribio (Don Alvaro): Gregory Sliskovich
Plagio: Ian Walker
Servant: Myron Aguilar
Conductor: Joseph Colaneri
Stage Director: Peter Kazaras
Set Designer: Yuki Izumihara
Costume Designer: Adam Alonso
Lighting Designer: Ginevra Lombardo
Figaro has left Spain and taken over Los Angeles! Throughout the first half of 2015, artistic institutions throughout the city are collaborating in a project called Figaro Unbound, a massive celebration of Beaumarchais's iconic character. The project's centerpiece, of course, is LA Opera's "Figaro Trilogy": Il Barbiere di Siviglia, Le Nozze di Figaro, and John Corigliano's The Ghosts of Versailles. But Angelinos are also being treated to productions of Beaumarchais's original plays, museum exhibits that reflect his time period, concerts of Figaro-inspired music, and a few less conventional opera productions than the Dorothy Chandler's. (One that I missed but wish I'd seen was ¡Figaro! (90210), a new English version of Mozart's Nozze set in modern Beverly Hills and dealing with race and immigration issues.) Opera UCLA has joined in the celebration, too, with the West Cost premiere of little-known opera buffa I Due Figaro ("The Two Figaros"), staged at the campus's Freud Playhouse.
I Due Figaro was composed in 1826 by Saverio Mercadante, with a libretto by Felice Romani, who, contrary to what UCLA's website says, was not the librettist of Rossini's Barbiere (that was Cesare Sterbini), but who was the librettist of Norma, L'Elisir d'Amore, La Sonnambula, Anna Bolena, Il Turco in Italia, and plenty of other bel canto gems. It serves as an alternative Part III of the Figaro trilogy, ignoring Beaumarchais's dark and controversial La Mére Coupable in favor of a piece that keeps the comic tone of the first two installments.
The plot shares some basic elements with La Mére Coupable: Count Almaviva tries to marry off his daughter to a repugnant suitor, but she loves a more appropriate young man, and in the end the two lovers win. But the details are less ugly than in Beaumarchais's play. The daughter, Inés, is the Count and Countess's legitimate child, not a result of one of the Count's affairs. The unwanted suitor, unlike Beaumarchais's villainous Bégearss, is a harmless rogue: a fortune-hunting servant named Torribio disguised as the nobleman "Don Alvaro." Nor is Inés's lover the Countess's illegitimate son by a deceased Cherubino, but a still-living Cherubino himself. (First the mother, then the daughter… must resist the urge to make a jokey reference to The Graduate… or Twilight…) Figaro, in an about-face from the role he originally played in Barbiere, now schemes against the lovers in favor of the forced marriage, because Torribio promises him a share of Inés's dowry. But Cherubino infiltrates the castle disguised as a new would-be servant, "coincidentally" also named Figaro – he quickly becomes the Count's new favorite, much to the "old" Figaro's chagrin. Meanwhile, the ever-wily Susanna schemes with the lovers and against her husband. Hijinks ensue and eventually all ends happily.
The libretto rehashes quite a few aspects of Le Nozze di Figaro. Once again we have a battle-of-the-sexes scenario, with all the women + Cherubino vs. all the men. Once again Figaro is wrongly led to think Susanna is unfaithful, this time with the "new Figaro". We even have a scene of Cherubino hiding in a wardrobe! But we also get some moments that bring Barbiere to mind: e.g. an "Una voce poco fa"-esque "I'm cunning and I'll outwit everyone" entrance aria for Susanna. Mercadante's bel canto style is also much closer to Rossini than Mozart. A few musical passages are lifted almost wholesale not from either of the classic Figaro operas, but La Cenerentola! Though I must say, this score evokes more "local color" of Seville than either Mozart or Rossini ever tried to – it's no surprise to learn that it was written while the composer was living in Spain. The entire overture is composed in a Spanish dance style, and in UCLA's staging was accompanied by all the singers forecasting the plot to come in a flamenco pantomime.
Is this opera a masterpiece? I don't think so. It certainly lacks Le Nozze di Figaro's richness and revolutionary spirit, not to mention human heart. (Figaro and Susanna's constant bickering gets downright mean-spirited here: when at one point the Count fires Susanna in a fit of rage, Figaro is overjoyed to be rid of her!) Nor does it achieve the sparkle of Il Barbiere. Plot-wise, its only real surprise is the fact that Figaro is the antagonist, effectively a wittier, more charming version of Barbiere and Nozze's grasping Don Basilio! And Mercadante's music is tuneful and pretty, but never quite inspired. But if you're not looking for genius and just want to enjoy a funny, fluffy, flamenco-infused bel canto romp, it's a perfectly nice three hours at the opera. Especially when it's performed as excellently as it was at UCLA.
The production by Peter Kazaras (who, interestingly enough, created the role of the Count in The Ghosts of Versailles – this man knows his Figaro sequels!) made no attempt at Regietheater, but seemed to realize that staging a rare work is sometimes radical enough in itself, and gave us charming old-fashioned visuals. The unit set consisted of colorful Moorish-Spanish architecture and bright sky, complimented beautifully by the sunny, Spanish-flavored 18th century costumes. The staging was funny and full of life, yet kept hamming to a minimum, and every performer gave his or her all.
Gregorio Gonzalez was a slightly small-voiced Figaro, overwhelmed now and then by the orchestra, but a natural stage animal who joyfully commanded the performance and gave the character all his classic charm despite his fairly villainous role. He was well matched in every way by his feisty, sparkling Susanna, the vibrant, bright-voiced Terri Richter. As Cherubino, Meagan Martin cut an attractive boyish figure, sang with a warm, smooth mezzo voice, and was beautifully cheeky and romantic. I'd love to see her perform the same role in Mozart's opera someday. She had a worthy love interest in Annie Sherman's adorable Inés – one who seemed to take after both versions of her mother, Mozart's melancholy Countess and Rossini's sassy Rosina. As the Count, tenor Arnold Geis effectively balanced the mellifluous voice of Rossini's Almaviva with the blustering personality of Mozart's, while Joanna Lynn-Jacobs was a dignified, pretty-voiced Countess, unfortunately a much more minor character than in the two classic Figaro operas. Gregory Sliskovich cut a good foppish figure as "Don Alvaro," while Ian Walker got plenty of laughs as the running-gag character Plagio, who spends the opera trying to write a play based on what's happening around him and unwittingly moves the plot along by doing so. Meanwhile, the chorus was outstanding, despite the obvious student-youthfulness of their voices. Joseph Colaneri conducted the small orchestra with plenty of bel canto flair, though never having heard this opera before, I have no other conductor to compare him to.
Does I Due Figaro deserve a place in the standard repertoire? Not necessarily, but it's still a fun opera and a good showcase for enthusiastic performers, and it was a fantastic addition to the Figaro Unbound project. As, along with the rest of LA, I keep examining Figaro in all his guises over the next few months, I'm sure that this production will still stand out as a highlight.
SaveSave